For DVD:
If you get one of the problems listed below, it means that the disc is not decrypted correctly by DVDFab.
1. The source size in Fulldisc is incorrect, e.g. (14.23 GB -> 8100/4300 MB) which always happens to DVD that contains some fake titles. For this kind of DVDs, PathPlayer must be enabled.
2. The main title could not be read correctly.
- The main title could not be detected. A short playlist instead of the real main title is shown in the main screen, see screenshot attached for example.
- For season disc, not all the main titles/episodes are detected or shown, for exmaple, there are four episodes in the disc, but only one or two of the episodes are shown.
3. The copied result does not playback correctly, e.g., the main movie does not play when click Play button from DVD menu or the playback order is wrong,or it's pixelated.
What to do to help us check the problematic DVD?
- Enable Pathplayer in DVDFab Common Settings and load the problematic disc to DVDFab again, and then export source info, zip the info along with DVDFab internal log and PathPlayer log into one file and send it to us or attach to forum.
- Tell us the region code and country.
Better to provide the purchased link or UPC code that make sure we can get the same disc if necessary.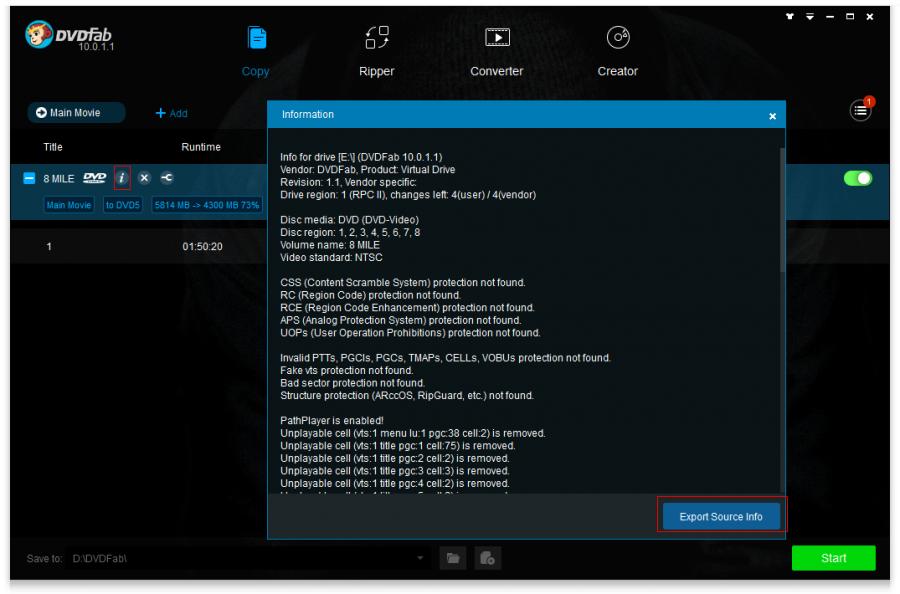 For Blu-ray:
1. You would get a BD+ warning when you try to copy the movie. In this case, please specify the infos of the BD+ movie: Movie Name, Disc ID, Region Code and Country. Post to this thread.
http://forum.dvdfab.cn/showthread.php?t=17150
We would also need the JAR and BDSVM files from the original movie disc if necessary, thanks in advance.
\BDSVM
\BDMV\JAR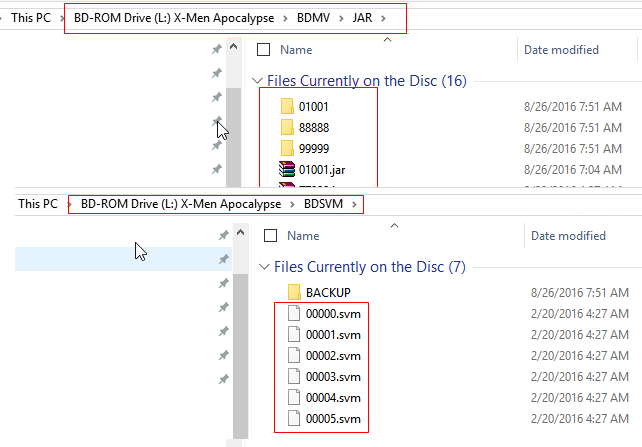 2. When you get one of the problems listed below, please
copy out all files of the original disc except BDMV/STREAM/*.m2ts
, zip them & DVDFab log files and then send the zipped file to us. Note: if you are running Passkey, please be sure to exit Passkey before copying those files.
- "Copy detected (or a rip tool is running if you are trying to watch this movie on a pc" warning message is displayed when playing back the copied movie on PowerDVD or Hardware player;
- Movie playback order is incorrect;
- Wrong main playlist is selected in DVDFab;
- Get the black screen when playing back.
Shall you have any questions or problems please contact us at
http://www.dvdfab.cn/contact.htm
or start a thread in forum.
Thanks!
Wilson